[et_pb_section admin_label="section"][et_pb_row admin_label="Row"][et_pb_column type="4_4″][et_pb_post_title admin_label="Post Title" title="on" meta="off" author="on" date="on" categories="on" comments="on" featured_image="on" featured_placement="below" parallax_effect="on" parallax_method="on" text_orientation="left" text_color="dark" text_background="off" text_bg_color="rgba(255,255,255,0.9)" module_bg_color="rgba(255,255,255,0)" title_all_caps="off" use_border_color="off" border_color="#ffffff" border_style="solid"]
[/et_pb_post_title][/et_pb_column][/et_pb_row][et_pb_row admin_label="Row"][et_pb_column type="1_4″][et_pb_blurb admin_label="Blurb" title="Video" url="http://isoc-dc.org/2016/11/21/pathfinder-2-internet-capacity-building-for-social-good/#video" url_new_window="off" use_icon="on" font_icon="%%40%%" icon_color="#7EBEC5″ use_circle="off" circle_color="#7EBEC5″ use_circle_border="off" circle_border_color="#7EBEC5″ icon_placement="top" animation="top" background_layout="light" text_orientation="center" use_icon_font_size="off" use_border_color="off" border_color="#ffffff" border_style="solid"]
[/et_pb_blurb][/et_pb_column][et_pb_column type="1_4″][et_pb_blurb admin_label="Blurb" title="Speakers" url="http://isoc-dc.org/2016/11/21/pathfinder-2-internet-capacity-building-for-social-good/#speakers" url_new_window="off" use_icon="on" font_icon="%%40%%" icon_color="#7EBEC5″ use_circle="off" circle_color="#7EBEC5″ use_circle_border="off" circle_border_color="#7EBEC5″ icon_placement="top" animation="top" background_layout="light" text_orientation="center" use_icon_font_size="off" use_border_color="off" border_color="#ffffff" border_style="solid"]
[/et_pb_blurb][/et_pb_column][et_pb_column type="1_4″][et_pb_blurb admin_label="Blurb" title="About" url="http://isoc-dc.org/2016/11/21/pathfinder-2-internet-capacity-building-for-social-good/#about" url_new_window="off" use_icon="on" font_icon="%%40%%" icon_color="#7EBEC5″ use_circle="off" circle_color="#7EBEC5″ use_circle_border="off" circle_border_color="#7EBEC5″ icon_placement="top" animation="top" background_layout="light" text_orientation="center" use_icon_font_size="off" use_border_color="off" border_color="#ffffff" border_style="solid"]
[/et_pb_blurb][/et_pb_column][et_pb_column type="1_4″][/et_pb_column][/et_pb_row][et_pb_row admin_label="row"][et_pb_column type="3_4″][et_pb_code admin_label="Code"]<a id="video"></a><iframe src="https://livestream.com/accounts/686369/events/4810605/player?width=784&height=441&autoPlay=false&mute=false" width="784″ height="441″ frameborder="0″ scrolling="no"> </iframe>[/et_pb_code][et_pb_text admin_label="Text" background_layout="light" text_orientation="left" use_border_color="off" border_color="#ffffff" border_style="solid"]
The Global Knowledge Partnership Foundation, The Public Interest Registry (PIR) and The Internet Policy Forum of the Washington DC Chapter of the Internet Society (ISOC-DC) are proud to present:
Internet Capacity Building for Social Good
[/et_pb_text][et_pb_text admin_label="Text" background_layout="light" text_orientation="left" use_border_color="off" border_color="#ffffff" border_style="solid"]
Marc Noël, Mike Raftery – 501cTECH
@501cTECHDC
501cTech is a nonprofit organization helping to build the capacity of nonprofits serving the common good by providing innovative and sustainable technology solutions. 501cTECH provides services such as Managed IT Support, cloud migrations and IT consulting, and is an organizer and thought leader in the nonprofit IT community.
Roshani Kothari – D-tree International
@roshani  
Roshani Kothari will talk about how D-tree leverages mobile health technology to save lives by empowering frontline health workers to diagnose, treat and follow up with patients more effectively.
Robert Guerra – Priveterra.org
@netfreedom
Robert Guerra is a civil society expert specializing in issues of internet governance, cyber security, social networking, multi-stakeholder participation, internet freedom and human rights.
Ruarai McKenna – Care2.com
@Care2
Care2.com was founded in 1998 with a simple mission: to help make the world a better place. Today, Care2 is a highly-engaged social network of over 34 million citizen activists standing together for good and making extraordinary impact – locally, nationally and internationally – largely by working in solidarity on petitions and pledge campaigns.
About the Pathfinder Initiative
The Global Knowledge Partnership Foundation, (GKPF), and its partners launched the Pathfinder Initiative to to help build effective Civil Society Internet use strategies. Civil Society Internet Awareness and Capacity Building offers an opportunity for your organization to:
Access resources and services that enable you to make better use of the Internet. 

Offer additional solutions and services to your members and supporters. 

Develop and implement digital strategies, such as effective online communication, community engagement, and fundraising. 

Increase your security and stay on top of Internet security best practices. 

Gain a voice for your organization in how the Internet is run and governed.

Demonstrate to Civil Society organizations products and services that enable them to make better use of the digital technologies and the Internet.

Gain exposure to and goodwill among Civil Society Organizations.

Develop a deeper understanding of and access to an important yet underdeveloped market segment.

Demonstrate corporate social responsibility.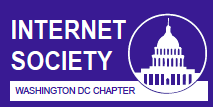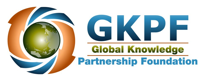 [/et_pb_text][/et_pb_column][et_pb_column type="1_4″][et_pb_cta admin_label="Call To Action" global_module="170″ title="Support ISOC-DC" button_url="http://www.isoc-dc.org/donate/" url_new_window="off" button_text="Donate" use_background_color="on" background_color="#7EBEC5″ background_layout="dark" text_orientation="center" use_border_color="off" border_color="#ffffff" border_style="solid" custom_padding="1em|1em|1em|1em" custom_button="off" button_letter_spacing="0″ button_use_icon="default" button_icon_placement="right" button_on_hover="on" button_letter_spacing_hover="0″ saved_tabs="all"]
[/et_pb_cta][et_pb_cta admin_label="Mailing List" global_module="172″ title="Stay Informed" button_url="http://isoc-dc.us2.list-manage.com/subscribe?u=358411e27b5e6aa5e77bfc9f2&id=162830f573″ url_new_window="off" button_text="Mailing List" use_background_color="on" background_color="#7EBEC5″ background_layout="dark" text_orientation="center" use_border_color="off" border_color="#ffffff" border_style="solid" custom_padding="1em|1em|1em|1em" custom_button="off" button_letter_spacing="0″ button_use_icon="default" button_icon_placement="right" button_on_hover="on" button_letter_spacing_hover="0″ saved_tabs="all"]
[/et_pb_cta][et_pb_code admin_label="Code" global_module="192″ saved_tabs="all"]<a href="https://www.igf-usa.org"><br /> <div style="border:2px solid #7EBEC5;"> <img src="http://isoc-dc.org/wp-content/uploads/2016/11/logo_igf-logo-stacked-color.png"> <div style="background:#7EBEC5; font: ;font-size:20px; color:#FFFFFF;padding:5px 5px 5px 5px;text-align:center;"> The Internet Governance Forum for the United States</div> </div><br /> </a>[/et_pb_code][/et_pb_column][/et_pb_row][/et_pb_section]