[et_pb_section admin_label="Section" fullwidth="on" specialty="off"][et_pb_fullwidth_post_title admin_label="Fullwidth Post Title" title="on" meta="off" author="on" date="on" categories="on" comments="on" featured_image="on" featured_placement="below" parallax_effect="on" parallax_method="on" text_orientation="left" text_color="dark" text_background="off" text_bg_color="rgba(255,255,255,0.9)" module_bg_color="rgba(255,255,255,0)" title_font_size="35px" title_all_caps="off" use_border_color="off" border_color="#ffffff" border_style="solid"]
[/et_pb_fullwidth_post_title][/et_pb_section][et_pb_section admin_label="section"][et_pb_row admin_label="row"][et_pb_column type="3_4″][et_pb_code admin_label="Code"]<iframe src="https://livestream.com/accounts/686369/events/4558250/player?width=784&height=441&autoPlay=true&mute=false" width="784″ height="441″ frameborder="0″ scrolling="no"></iframe>[/et_pb_code][et_pb_text admin_label="Text" background_layout="light" text_orientation="left" use_border_color="off" border_color="#ffffff" border_style="solid"]
---
Speakers
Dr. Katherine Albrecht – Startmail
@Dr_K_Albrecht

StartMail is built by the people behind StartPage and Ixquick, the world's most private search engines. Startmail's mission is to make email protection, security, and privacy available to everyone. Dr. Albrecht is a respected expert in the privacy arena, with a decade of experience as a researcher and activist.
Courtney Radsch – The Committee to Protect Journalists
@courtneyr

Courtney C. Radsch, PhD, is a journalist, researcher, and free expression advocate. She previously worked for UNESCO's Section for Freedom of Expression and as senior program manager for the Global Freedom of Expression Campaign at Freedom House, where she led advocacy missions to more than a dozen countries. She has also worked for Al-Arabiya in Dubai, the Daily Star in Lebanon, and The New York Times. Follow her on Twitter @courtneyr.
Christian Dawson – Internet Infrastructure Coalition
@mrcjdawson

Christian Dawson was a founder of the Save Hosting initiative, designed to galvanize web hosting providers in matters of public policy, and is currently Chairman and co-founder of the Internet Infrastructure Coalition. He is a staunch advocate for Internet freedom as a tool for social and economic growth by fostering the growth and expansion of the Internet infrastructure industry.
---
About the Pathfinder Inititative
The Global Knowledge Partnership Foundation, (GKPF), and its partners launched the Pathfinder Initiative to to help build effective Civil Society Internet use strategies. Civil Society Internet Awareness and Capacity Building offers an opportunity for your organization to:
Access resources and services that enable you to make better use of the Internet.
Offer additional solutions and services to your members and supporters.
Develop and implement digital strategies, such as effective online communication, community engagement, and fundraising.
Increase your security and stay on top of Internet security best practices.
Gain a voice for your organization in how the Internet is run and governed.
Demonstrate to Civil Society organizations products and services that enable them to make better use of the digital technologies and the Internet.
Gain exposure to and goodwill among Civil Society Organizations.
Develop a deeper understanding of and access to an important yet underdeveloped market segment.
Demonstrate corporate social responsibility.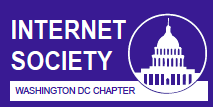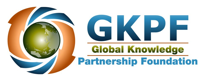 [/et_pb_text][/et_pb_column][et_pb_column type="1_4″][et_pb_cta admin_label="Call To Action" global_module="170″ saved_tabs="all" title="Support Us" button_url="http://www.isoc-dc.org/donate/" url_new_window="off" button_text="Donate" use_background_color="on" background_color="#27a0d8″ background_layout="dark" text_orientation="center" use_border_color="off" border_color="#ffffff" border_style="solid" custom_padding="20px|25px|20px|25px" custom_button="on" button_text_color="#27a0d8″ button_bg_color="#ffffff" button_letter_spacing="0″ button_use_icon="default" button_icon_placement="right" button_on_hover="on" button_text_color_hover="#ffffff" button_bg_color_hover="#4b4b4b" button_border_color_hover="#ffffff" button_letter_spacing_hover="0″]
[/et_pb_cta][et_pb_cta admin_label="Mailing List" global_module="172″ saved_tabs="all" title="Stay Connected" button_url="http://isoc-dc.us2.list-manage.com/subscribe?u=358411e27b5e6aa5e77bfc9f2&id=162830f573″ url_new_window="off" button_text="Mailing List" use_background_color="on" background_color="#27a0d8″ background_layout="dark" text_orientation="center" use_border_color="off" border_color="#ffffff" border_style="solid" custom_padding="20px|25px|20px|25px" custom_button="on" button_text_color="#27a0d8″ button_bg_color="#ffffff" button_letter_spacing="0″ button_use_icon="default" button_icon_placement="right" button_on_hover="on" button_text_color_hover="#ffffff" button_bg_color_hover="#4b4b4b" button_border_color_hover="#ffffff" button_letter_spacing_hover="0″]
[/et_pb_cta][et_pb_code admin_label="Code" global_module="192″ saved_tabs="all"]<a href="https://www.igf-usa.org"><br /> <div style="border:3px solid #4b4b4b;"> <img src="http://isoc-dc.org/wp-content/uploads/2016/11/logo_igf-logo-stacked-color.png"> <div style="background:#4b4b4b; font: ;font-size:20px; color:#FFFFFF;padding:5px 5px 5px 5px;text-align:center;"> The Internet Governance Forum for the United States</div> </div><br /> </a>[/et_pb_code][/et_pb_column][/et_pb_row][/et_pb_section]